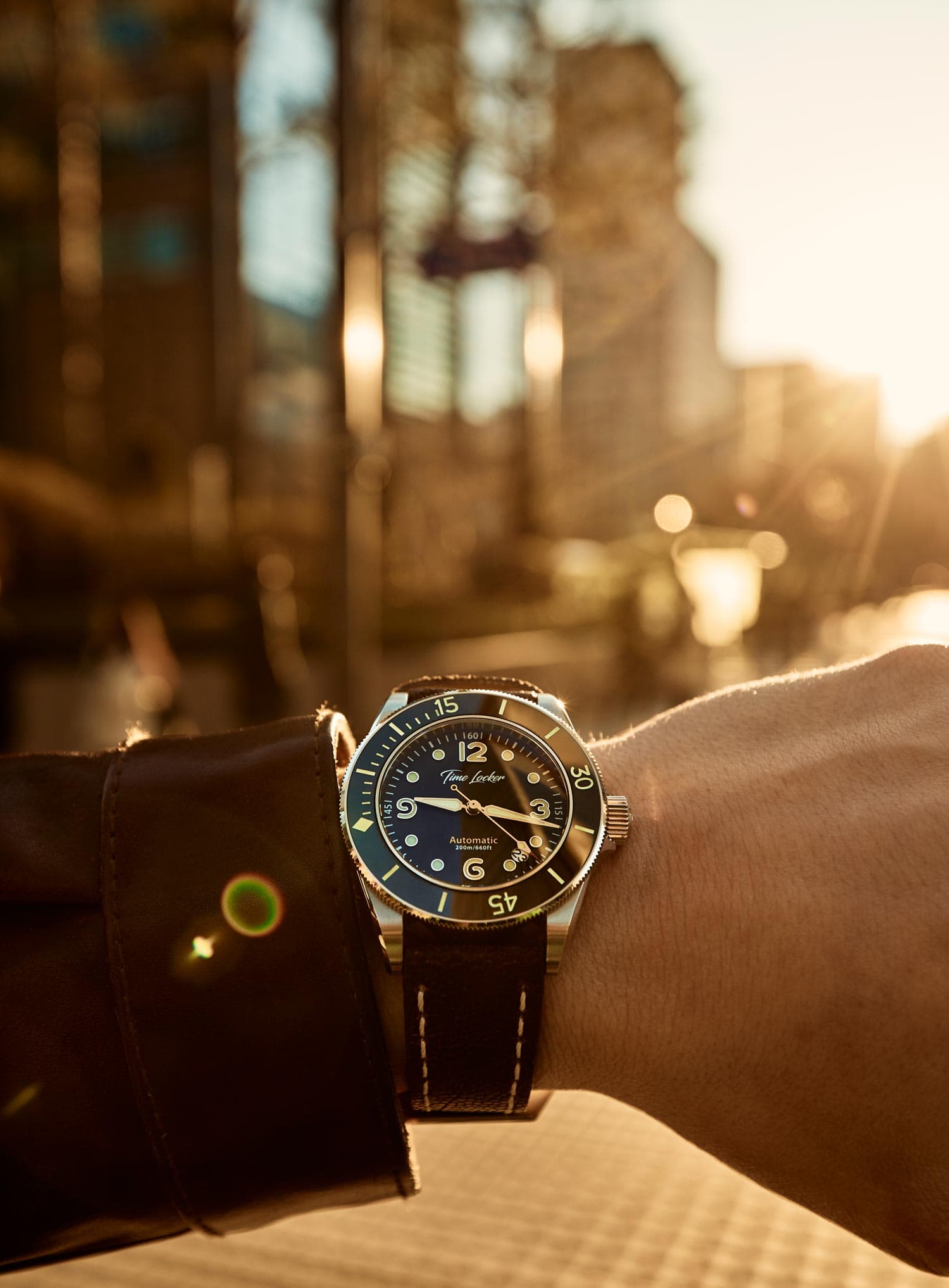 Launching our dive watches on Kickstarter
Crafting modern dive watches with a vintage flair
When I was 21, my father gave me a watch. It was a diving watch worn by combat divers in the 1970's. Others saw it as a simple timepiece, but for me, it symbolized the father and son bond we built over the years.
I loved every aspect of my watch. It's vintage look, the light pressure of its steel case on my wrist, and the crisp sound of its rotating bezel. Above all, I was inspired by the men who had worn such watches. Elite divers who lived an uncommon life. By wearing their watch I felt its call to adventure beckoning me to experience more. It was a constant reminder of the uncommon life I sought to live.
After years of wearing my father's watch, it became a battered veteran, with scars that didn't fit into the modern office setting between my adventures around the world. It was time for me to retire my old companion and find a modern replacement.

I needed a versatile and elegant watch that fit into any situation, whether paired with a formal business suit in a meeting, or a polo shirt and jeans on the weekend. Above all, it needed to be reliable. A watch that could withstand the surf of the French coast and the hot and humid jungles of Borneo.

My search for a replacement candidate was quickly met with the reality of what was available on the market. The design and quality of the watches I found were either greatly lacking or highly overpriced. I wasn't willing to spend thousands of dollars on a timepiece. I knew it must be possible to create my dream watch at a reasonable price. This is when I embarked on my journey to create Time Locker.
I imagined their camouflaged faces, nodding to each other before synchronizing their watches together and then plummeting into the frigid water below. I sought to create a design which would properly represent these men of strength and character.

They were men who put their lives on the line with each mission and relied on their equipment to get them through unscathed. Men who navigated under the oceans with little to no visibility, counting on the glow of their watch to track time. Using the rotating bezel of their watches, they tracked how much air was left in their dive tanks. These were men that stayed in control under the most strenuous of situations. Stayed confident and fearless, even in the dark and cold ocean. Adventurous, courageous, and authentic men. The kind of person I think we all strive to become.
Now, after three years of dedicated work, I've developed three exceptional dive watches that represent these men and their values:
This is the watch you will wear during a presentation or when signing a deal. The watch that will be on your wrist when you travel the world, catch waves on your surfboard or meet friends for a drink.
When backing my project, you are contributing to the production of our first 500 watches, which is the minimum quantity required by our manufacturing partner. In exchange for your support, I have prepared an exclusive Kickstarter offer for you:
A preferential price (compared to the future retail price)

A numbered, limited Kickstarter edition Time Locker watch

An exclusive travel case

An extra NATO strap
As this offer is only valid during our Kickstarter launch, I invite you to sign up to our newsletter. I will send you an email right before our launch goes live, so that you are the first to know. I don't want you to miss out on the chance to own one of these superior timepieces.