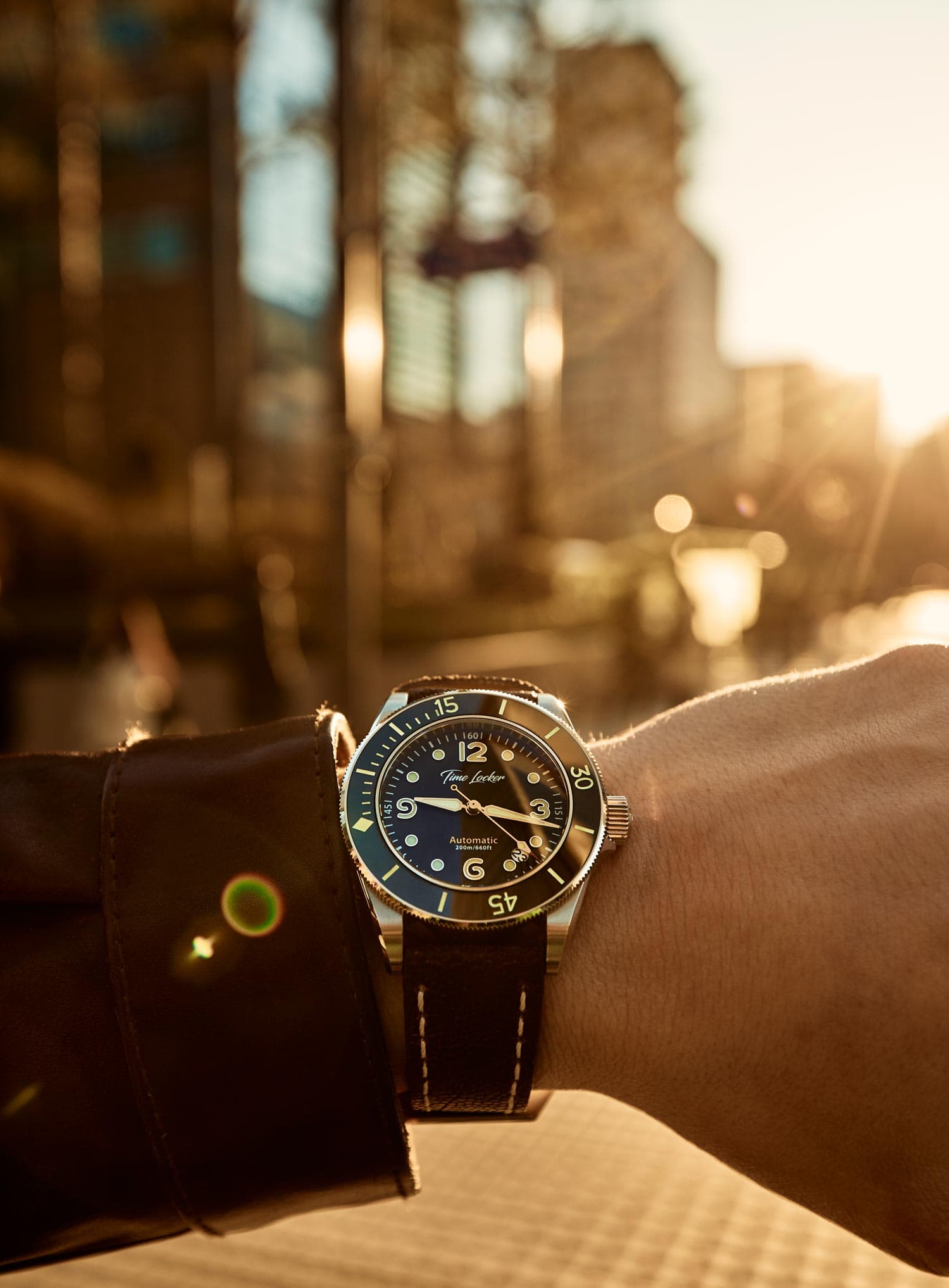 Launching our dive watches on Kickstarter
Crafting modern dive watches with a vintage flair
It started with a dive watch handed over by my father.
As time passed by, my diver watch became too worn and scratched to wear at the office or when facing clients.
I had to replace my watch. I was not ready to pay thousands on a quality timepiece. Thus, I decided to design my own watches.
We took three years to craft three beautiful watches available in a black and a white dial. Our timepieces are inspired by military dive watches from the 50's.
This year, we are exclusively launching our dive watches on Kickstarter. When buying our watches on this crowdfunding platform, you will receive a numbered, limited-edition Time Locker dive watch.
You'll also get a durable and beautiful travel case with an extra NATO-design strap, and a strap changing tool.
With Time Locker you're supporting a passionate team of young entrepreneurs who are crafting the next generation of modern timepieces with a vintage flair.